Resin Plant Manufactuer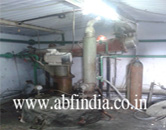 AMBICA BOILER & FABRICATOR the most cost effective & reliable manufacturer of Resin Plant, Alkyd Resin Plant, Polyester Resin Manufacturing Plant, Polyster Resin Plant, PVA Emulsion Resin Plant, Epoxy Resin Plant, Phenol Formaldehyde Plant, Clorinated & Silicone Resin Plant, Melamine Formaldehyde Plant manufacturer in India.
Our other products are as follow like Chemical Processing Machineries viz. Reaction vessels, Condensor, VacuumTray Dyrer, Crystlizers, Heat Exchangers / Condensors, Ribbon Blender Mixer, Sigma Mixer, Mass Mixer or Pharmaceutical, High Speed Stirrer, High Speed Disperser /Dissolver, Filters, Ball Mills, Tray Dryer, Pilot Plants, Distillation Plants, Resin Plants.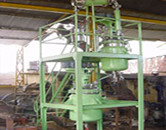 We provide complete solutions by offering latest technological Resin plants. Our range is fabricated using the latest design and manufacturing technology available. These plants are available in full range of diameters and lengths. To satisfy the customer's needs, our objective is, to present new techniques to our clients according to their specifications and applications.
We manufacture and provide Resin Plants with different specifications and grades. These plants are used in adhesive and paint manufacturing units. We ensure to make plants which imports hassle free production for long hours. These Resin plants cover the whole range of application from construction and building industry to aerospace technology
We offer Synthetic Resin Plants that are anti corrosive and provides accurate results. These plants are available in different capacities and specifications. Our Synthetic Resin Plants are made of superior quality raw material like stainless steel SS316 / SS304 etc. These plants are technically advanced, robust in construction, easy to operate, low maintenance, highly efficient and are offered at industry leading prices
Polyester Resin Plant Manufacturer
chemical reactor Industrial Reactor Jacketted Reactor Reaction Vessel Biochemical Fermenter Bio Reactor Bio Fertilizer Fermenter Limpet Reactor Stainless Steel Reactor Reactor Kettle Ribbon Blender Storage Tanks Heat Exchanger Chemical Blender Distillation Plant Resin Plants Fermentor Pressure Vessel